Welcome to Pakistan Girl Guides Association
Guides are always prepared to cope up with any situation.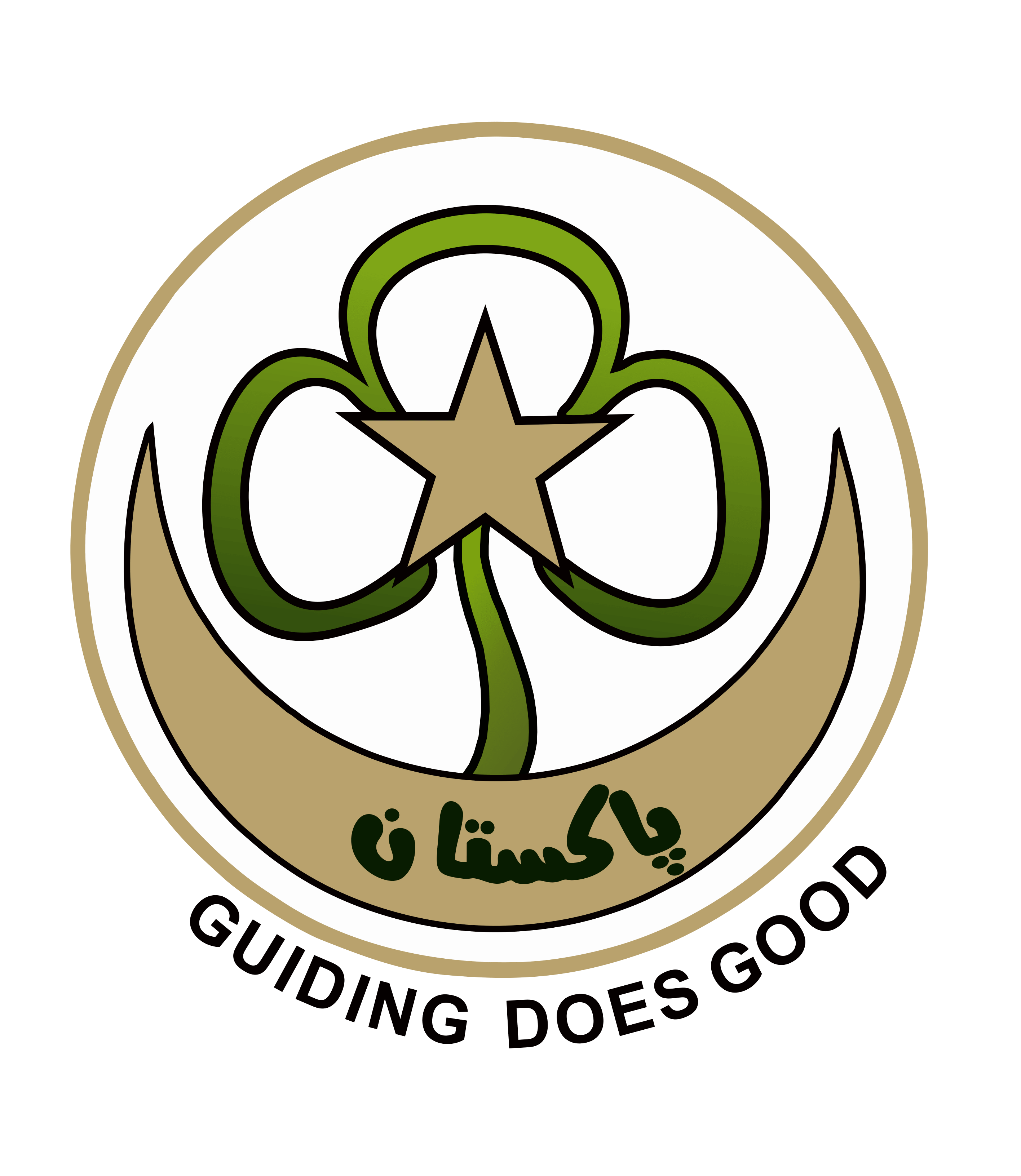 Pakistan Girl Guides Association is the largest voluntary Movement for girls and young women in Pakistan. The Association is protected and incorporated by Ordinance No. XLIV of 1960 by Government of Pakistan.
Be Prepared! Be A Girl Guide!
To provide opportunities for the development of girls and young women, so that they become confident, patriotic and law abiding citizens, capable of performing their duties in the home as well as community and the country
We are a National Movement of empowered girls and young women working as the agents of change to build a better world.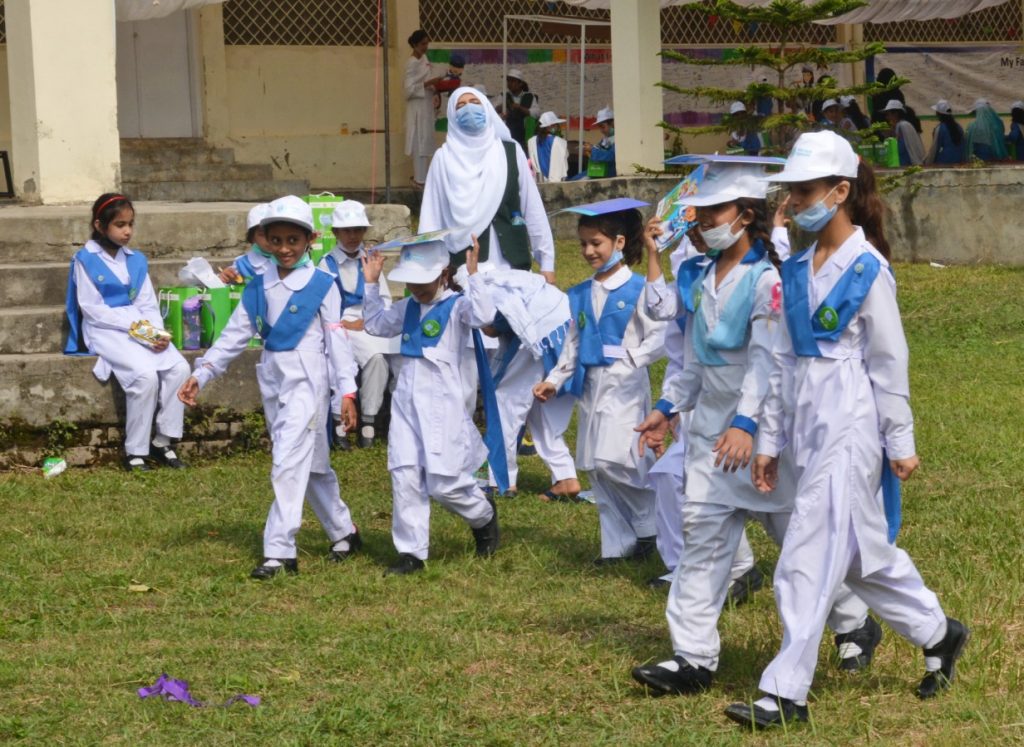 Pakistan Girl Guides Association offers a dynamic educational program to girls and young women addressing development stages of a girl through interactive non-formal methods. Guiding gives girls, the opportunity to learn self-reliance. It empowers them to be resourceful, responsible and to think for themselves.
Pakistan Girl Guides Association promotes the training, learning, and development of adult members to fulfil their roles and achieve the Mission of PGGA. The training enables adult members to gain the necessary knowledge, skills, values and attitudes to ensure the delivery of high quality educational program.
Junior Guides 6 to 11 years
Motto: "Lend a Hand"
A wide variety of fun oriented activities are offered to make the Junior Guides more alert, observant and interested in everything around them. They learn to take decisions, care about others and respect nature.
Girl Guides 11 to 16 Years
Motto: "Be prepared"
Girl Guides participate in various activities focusing on knowledge & skills development that help them to become self-reliant and self-disciplined. They share their knowledge and experience with their peers and families.  
Senior Guides 16 to 21 Years
Motto: "Render Service" 
Senior Guides through their program enhance their leadership skills and develop a sense of responsibility in their educational institutions as well as wider communities as they are the "agents of change".
95% of PGGA members are volunteers, who steer the Association by developing strategies & policies. It also includes Guiders and Leaders who deliver the educational program
We are a Girl Led Movement. We strive for providing the best opportunities to develop into responsible citizens and leaders in their groups and community.
Camping An Integral Part of
Guiding
Outdoor activities, especially camping, are often the highlight of Guiding for many girls. Camping can greatly enhance girls program by taking advantage of opportunities for outdoor adventures. They can explore and discover the wonders of nature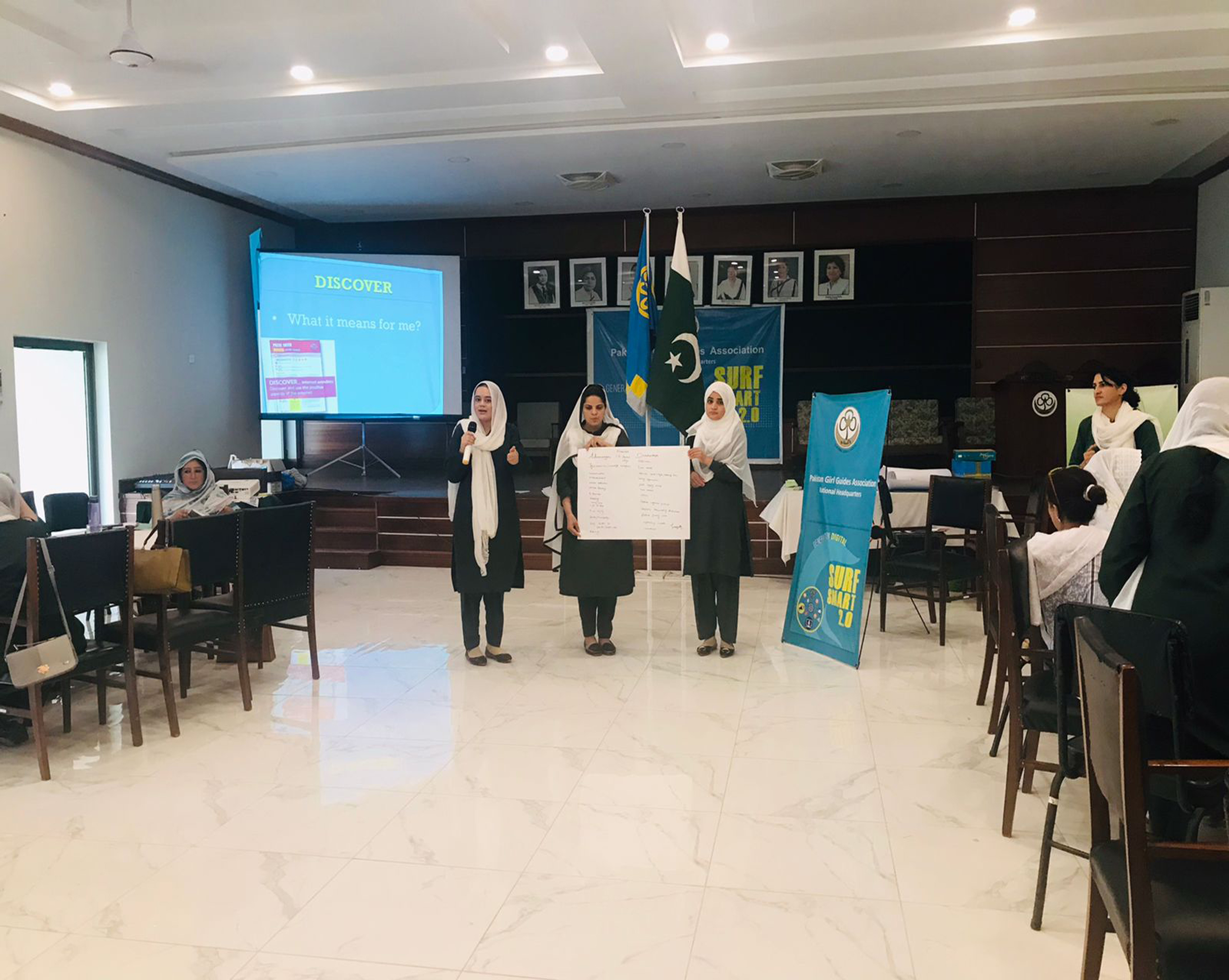 Pakistan Girl Guides Association National Headquarters organized Basic Training for Senior Guide Leaders from 18th to 24th June 2023. Sessions…