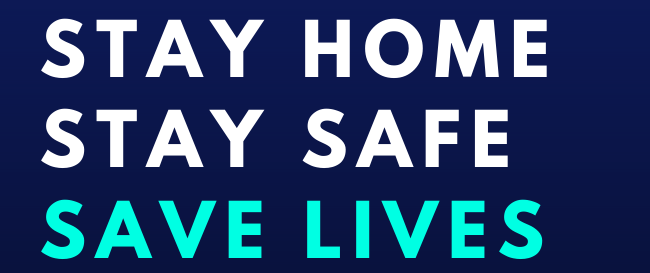 The pandemic of the Corona Virus has necessitated the lock-down as we self isolate. Schools are closed and children are stuck indoors which is making them worried and stressed. To reduce the stress and improve their mental health we can do different activities with them within the safety of our homes. We would request all our leaders to pass on these #StayHomeActivities to Guides through Messages/WhatsApp/mail etc. (considering the #StayhomeStaysafe)
Our First StayHomeActivitiy is My Worry Jar. A worry jar is a helpful way to decrease your anxious thoughts and worries. Placing your thoughts in the jar will help get them off your mind at least for a while. What are some things that you would like to stop worrying about? Write them in the jar below: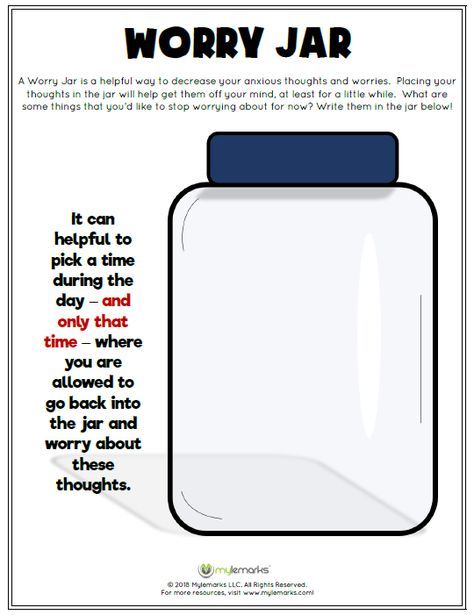 Stay Home Activity 2: Find old Family Photograph albums and look through them with your parents. Make a Family Tree and include everyone you see as family
Stay Home Activity 3: Make your Own Hand Wash Song in your National or Regional Language. It may contain precautions from Corona Virus (COVID19) as well. The Duration of the song must by 20 seconds at least.
Stay Home Activity 4: Play a game that you enjoyed when you were younger. Ask your parents/other adults at your home about the games they enjoyed in their childhood. Try to learn those games.
Stay Home Activity 5: Drawing with light and shadow is such an easy yet fun activity. By observing the different (funny) shapes created by sunlight at different times of the day, you may even become more creative! Make shadow drawings and share with us
Stay Home Activity 6: Do three Acts of Kindness to help others (Family, Friends, Neighbors, etc.) however small.
Stay Home Activity 7: The No-Phone Selfie Required material: A small mirror (just make sure your entire face fits within the mirror's frame), Washable (or water-soluble) markers, fine-liner, etc. Tissue paper (to make corrections as needed). Get started: Start by looking at yourself in the mirror. Make sure the mirror (and your placement) does not move. Trace your features: Once your position is set, trace the contours and features of your face on the mirror using a marker or fine-liner. Adjust as needed: If you want to make any corrections on your drawing, just use a piece of wet tissue paper to remove your washable marks. Fill in details: You can fill in/shade in any areas of your self-portrait, such as the hair. Define your colors: You can choose to add color or just keep it in black and white.
Stay Home Activity 8: Make a card for or write a letter to Doctors, Nurses & other Paramedical Staff working in the forefront and express how much we appreciate them for battling COVID-19
Stay Home Activity 9: Go to your courtyard, lawn, or rooftop at night and do some stargazing. Learn about the stars and see if you can find any constellations.
Stay Home Activity 10: Make a Camp at Home! You can use blankets, bedsheets, etc. to make a camp inside the house. And can use fairy lights and other decorations to beautify your camp. Share your camp pics with us
Stay Home Activity 11: Learn some household chores! Help your mother/father in making breakfast and washing dishes or Make your bed and keep your room tidy all day.
Stay Home Activity 12: Fingerprint Art! You can create amazing drawings just by using your finger or thumbprints with some paint. All you need to add is a little bit of creativity to it. Looking forward to your Fingerprint masterpieces.
Stay Home Activity 13: Gratitude List! In difficult times, it is very important to remember the positive things we have in our lives. Make a list of 10 things you are grateful for. Share your gratitude lists with us.
Stay Home Activity 14: Make your own Paper Spinner! Required material: Twine or string, cardboard circles, white paper, markers, scissors, and a glue stick.
Make 2 circles onto your paper and add color to these circles.
2. Cut out paper circles and use these to trace on a cardboard box and cut out 1 cardboard circle.
3. Paste the paper circles to the cardboard with glue, (one on each side!)
4. Poke two holes right in the center of the cardboard circle.
5. Take a piece of twine, or string about 28 inches long and pass it through the holes and tie a knot.
Time to play: Take the rope in both hands with the circle in the middle and go in circles to get the rope twisted. Now you pull…relax…pull…relax.  And enjoy your paper spinner
Stay Home Activity 15: Write a letter to someone you cant be with! Write a letter to your friend, grandparents, or someone else you are missing due to the social distancing. Share with them what you are feeling.
Stay Home Activity 16: Make 3 types of Paper Aeroplanes! Make three different types of aeroplanes and observe which flies the farthest and why? Share the pictures of your planes with us.
Stay Home Activity 17: Time Management! By following our daily schedule/time table, we can give proper time to our studies and other activities. One look and we know what to do. We can make this time table by tasks for the day or week. We can also add new tasks and mark off completed ones too. Share your timetables with us.
Stay Home Activity 18: Learn 10 special things about the town or city you live in. Draw a small map of your house and the local surrounding area. Share with us the special things about your town and city.
Stay Home Activity 19: Animal Mask: Draw your favorite animal on a card/chart paper. Then cut it out, make holes for the eyes, and add elastic to wear the masks for make-believe play. Involve your siblings as well.
Stay Home Activity 20: Practice your Knotting: Knots and camping go hand in hand. Try out different knots and show us what you can do
Stay Home Activity 21: Learn to make Origami Fortune Teller: Making the origami Fortune Teller is a great activity because after we've made it… we can play with it!
Stay Home Activity 22: Make a Sundial: Required material: Stiff piece of cardboard or other flat, durable surface to make marks on, Ruler, straw or stick, tape, scissors, marker, pen, or pencil, Watch or clock.
Make a small hole in the center of your cardboard
Insert the top of the straw through the hole in the cardboard and secure it with tape in an upright position.
Find a place where the sun shines all day and you can leave the sundial in the same position. Use the tape to secure the cardboard to the ground or table.
Set your alarm for the next top of the hour (noon, 1:00, 2:00, etc.)
When the alarm sounds, observe where the straw's shadow is on the cardboard. Mark the shadow and draw a line.
Repeat this after every hour. If you started in the afternoon, come back to the sundial the next day in the morning hours to complete the hour marks.
Stay Home Activity 23: Celebrate Earth Day: Theme of this year's Earth Day is "Climate Action". Let's take action and celebrate Earth Day by planting a Sapling/Tree. Also pledge to stop using at least 1 thing which is made of plastic (e.g. disposable bottles, utensils, etc.)
Stay Home Activity 24: Build the Tallest Tower: Build the tallest tower you can with the material of your choice. (paper, wood, Lego, bottles, etc.)
Stay Home Activity 25: Design and Make Outfits: Design and make outfits/dresses for your dolls or teddy bears.
Stay Home Activity 26: Write a Poem: Write a poem about your school and teachers. Call your favorite teacher or send them a video message of you reading the poem to them.
Stay Home Activity 27: Make Puppets: Learn to make puppets and do a puppet show for your family.
Stay Home Activity 28: Make a Rain Gauge: Learn about weather measuring instruments and make a rain gauge at home. Method: Affix a piece of masking tape from the upper rim to the base of a clear, straight edge jar. Use a ruler to mark off measures in quarter-inches or centimeters on the tape. Set the jar outside and wait for it to rain. After rain or storm, check your rain gauge to see how many inches of rainfall you received.
Stay Home Activity 29: Make a Birdfeeder/water feeder: Making bird feeders/water feeders for your courtyard or terrace is a fun way to get to know which birds are native to your area, and a great way to help out your feathered friends when their water/food sources are scarce in the summertime. Make a birdfeeder and take care of the birds.
Stay Home Activity 30: Play Hopscotch: Try to improvise and be creative. Design your own hopscotch different from the one you are familiar with. Devise new rules to make it more interesting.
Stay Home Activity 31: Celebrate Labor Day: There are many people around us in our community who work to facilitate us and make our lives better. Identify these people around you and make a list of these. Appreciate their contributions in our lives by making thank you cards for them.
Stay Home Activity 32: A well-balanced diet provides important vitamins, minerals, and nutrients to keep the body and mind strong and healthy. Cook something for your family and learn about its nutritional value.
Stay Home Activity 33: Recall and make a list of 5 things you have done in your life and you are really proud of.
Stay Home Activity 34: Draw Map of your House! Measure each room in your house and draw a floor plan. Mark all the measurements.
Stay Home Activity 35: Observe Sunrise and Sunset! Sunrise and sunset represent a short period of time where there are changes in the intensity of light and the color of the sky signifying the transition between day and night. Observe both sunset and sunrise and note the difference between both.
Stay Home Activity 36: Photography is a wonderful stress reliever. It inspires your imagination. Photography is a safe, and natural self-esteem booster. It brings you closer to nature and spirituality. A great way to practice mindfulness. Practice your photography skills and train your brain to focus!
Stay Home Activity 37: Celebrate Mother's Day! Make a card or present a gift to your mother and express how much you appreciate all she does for you.
Stay Home Activity 38: Hope not only makes a tough present situation more bearable but also can eventually improve our lives because envisioning a better future motivates us to take the steps to make it happen. Make a list of 5 good reasons to be hopeful about the future.
Stay Home Activity 39: Make a Water Filter! Most of the people around the world do not have access to clean water and must boil or filter their water before drinking. We can easily make a water filter using recycled materials found at home.  Let's Make a Water Filter!
Stay Home Activity 40: Learn a New Language! Have you ever wanted to learn a new language? Learn to greet others and introduce yourself in a different language than yours.
Stay Home Activity 41: let's Make Some Gadgets! Remember that we practiced our knotting skills as Stay Home Activities. Let's go one step further and utilize our knotting skills to make some innovative gadgets.
Stay Home Activity 42: Make an Eid Card! Eid is an auspicious occasion when we meet up and celebrate. But this Eid may be a bit different than before. We may not be able to see our friends and loved ones. Let's make Eid Greeting cards and send it to your friends, relatives, and loved ones, whom we cannot see this Eid.
Stay Home Activity 43: Sharpen your First Aid Skills! Imagine that you are out on an adventure with your friends, but one of your friends slipped and hurt her arm. You might not have a first aid kit with you. How can you use everyday items to keep you safe until you find help? You can make a sling for your friend and get her back to safety. Using a sling keeps an injured arm supported and stops any further harm.
Stay Home Activity 44: Kindness Mission!  Set yourself a kindness mission. Spare some time to help others while considering their dignity and your health and safety.
Stay Home Activity 45: Share an Inspiring Quote!  Share an inspiring quote with others to give them a positive boost.
Stay Home Activity 46: Your Favorite Guide Song!  Sing your  Favorite Guide Song, make a video, and share with your friends and Guider / Leader.
Stay Home Activity 47: Biggest Challenge of your Life!  Recall the biggest Challenge of your Life/Guiding life and reflect it through a poster.
Stay Home Activity 48: Thank the People you are Grateful to!  Thank three People you are grateful to and tell them why? You can also make thank you card for them or express in any other way you like.
Stay Home Activity 49: Think Positive!  Read a Newspaper or watch a news channel. Look out for positive news and reasons to be happy and cheerful today.
Stay Home Activity 50: Make Dyed Paper!  Learn to make dyed paper using simple items you can find at home. You can use food colors, markers, coffee, etc.